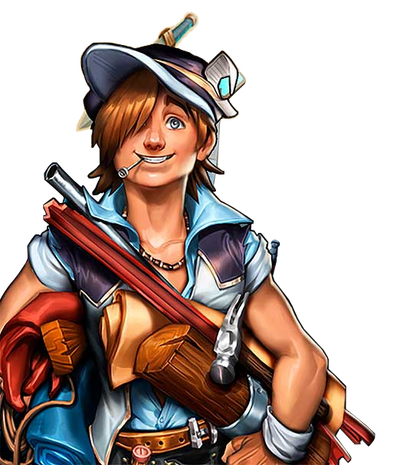 About
The Jack-of-all-Trades is a very special worker, released with the Pack Of All Trades Package on Apr. 7th 2016.
He is the second worker to be released in a package and is the only worker to date who specializes in all skills but has no mastery:
"Jack of all trades, master of none".
He also comes with his own special sales rack, the Rack Of All Trades.
100,000 Gold Base Price
Start with 1 point in every skill, except mastery
15 points per level
Capped at 50 (not linked to building)
Experience Table
[edit] Experience Chart: Tier-5

| Worker Level | Experience Needed | Skills Points |
| --- | --- | --- |
| Level 1 | N/A | 15 |
| Level 2 | 40 | 30 |
| Level 3 | 120 | 45 |
| Level 4 | 260 | 60 |
| Level 5 | 500 | 75 |
| Level 6 | 900 | 90 |
| Level 7 | 1,500 | 105 |
| Level 8 | 2,400 | 120 |
| Level 9 | 3,700 | 135 |
| Level 10 | 5,500 | 150 |
| Level 11 | 10,500 | 165 |
| Level 12 | 15,800 | 180 |
| Level 13 | 23,000 | 195 |
| Level 14 | 34,000 | 210 |
| Level 15 | 49,000 | 225 |
| Level 16 | 70,000 | 240 |
| Level 17 | 100,000 | 255 |
| Level 18 | 142,000 | 270 |
| Level 19 | 200,000 | 285 |
| Level 20 | 280,000 | 300 |
| Level 21 | 480,000 | 315 |
| Level 22 | 670,000 | 330 |
| Level 23 | 940,000 | 345 |
| Level 24 | 1,320,000 | 360 |
| Level 25 | 1,840,000 | 375 |
| Level 26 | 2,600,000 | 390 |
| Level 27 | 3,600,000 | 405 |
| Level 28 | 5,000,000 | 420 |
| Level 29 | 6,900,000 | 435 |
| Level 30 | 9,500,000 | 450 |
| Level 31 | 18,200,000 | 465 |
| Level 32 | 25,000,000 | 480 |
| Level 33 | 36,000,000 | 495 |
| Level 34 | 50,000,000 | 510 |
| Level 35 | 69,000,000 | 525 |
| Level 36 | 97,000,000 | 540 |
| Level 37 | 135,000,000 | 555 |
| Level 38 | 189,000,000 | 570 |
| Level 39 | 260,000,000 | 585 |
| Level 40 | 370,000,000 | 600 |
| Level 41 | 710,000,000 | 615 |
| Level 42 | 900,000,000 | 630 |
| Level 43 | 1,130,000,000 | 645 |
| Level 44 | 1,430,000,000 | 660 |
| Level 45 | 1,790,000,000 | 675 |
| Level 46 | 2,260,000,000 | 690 |
| Level 47 | 2,840,000,000 | 705 |
| Level 48 | 3,580,000,000 | 720 |
| Level 49 | 4,500,000,000 | 735 |
| Level 50 | 5,670,000,000 | 750 |